Good sleep is a primary factor in ensuring a healthy and balanced routine. Peaceful sleep, in many ways, affects our sleeping patterns, work performance, mood, and health. If you don't sleep well at night, you'll spend the entire day dozing off at work or arguing with coworkers due to a lack of sleep.
One of the main factors affecting your sleep is the mattress you sleep on. If you want to sleep well, you have to choose the right mattress for a good night's sleep.
Just like a bed, your mattress isn't an easy purchase. Since you can't buy a new one every other day, it's a major investment that requires careful consideration. Choose the right mattress so you can avoid getting stuck with a mattress that doesn't help you enjoy a good night's rest.
However, many factors are involved in choosing the right mattress for yourself. Such factors include:
Type of mattress, as there are different types of mattresses available in the market
Weight of your body
Which sleeping position do you prefer
Any back pains that you have
Let us further dig into this topic and discuss in detail the factors involved.
Type of Mattress
When looking to buy your mattress online, you'll be confused to see so many types of mattresses based on their specifications and names. However, there are mainly 5 kinds of mattresses widely used, and they are:
Innerspring Mattress
Foam Mattress
Latex Mattress
Hybrid Mattress
Airbed
The innerspring mattress was widely used in almost every household some years ago. As time passed and innovations in mattresses came around, other kinds have gained popularity as well. Each has its special functions and a unique construction featuring different materials. After reading about the specific functions and material construction, you'll be able to make a clearer decision and choose the right mattress.
Innerspring Mattress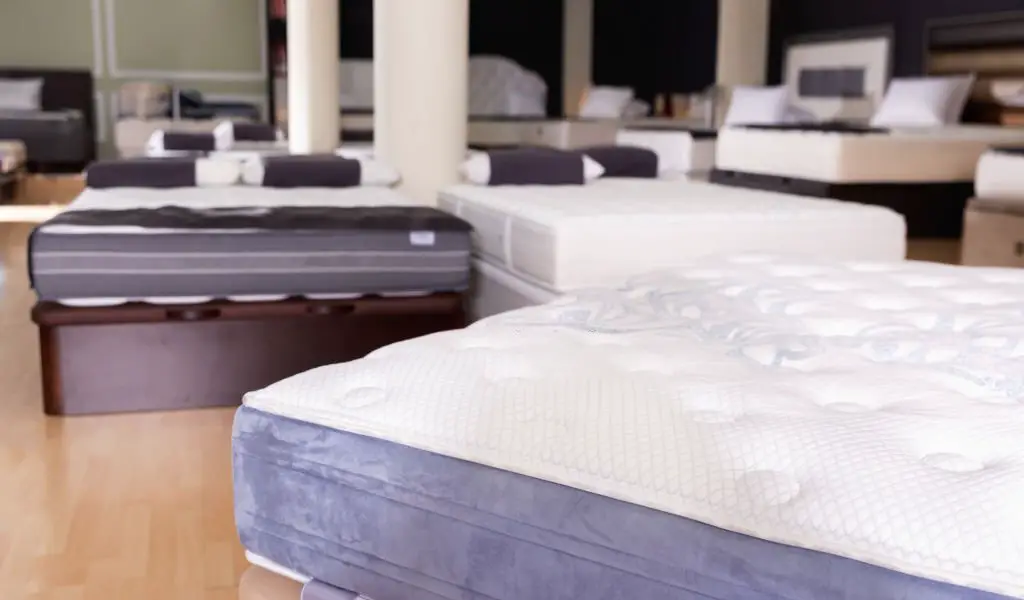 The design of an innerspring mattress features a coil and different layers. They offer moderate support and have a bouncier surface. However, they don't offer pressure relief or motion isolation.
They even have a lower price compared to other mattresses, so they are quite popular if you're on a budget.
Innerspring mattresses have a lifespan of 5-8 years and are a budget-friendly option.
Innerspring mattresses are a good option for plus-sized people since they provide equal body weight distribution. 
Foam Mattress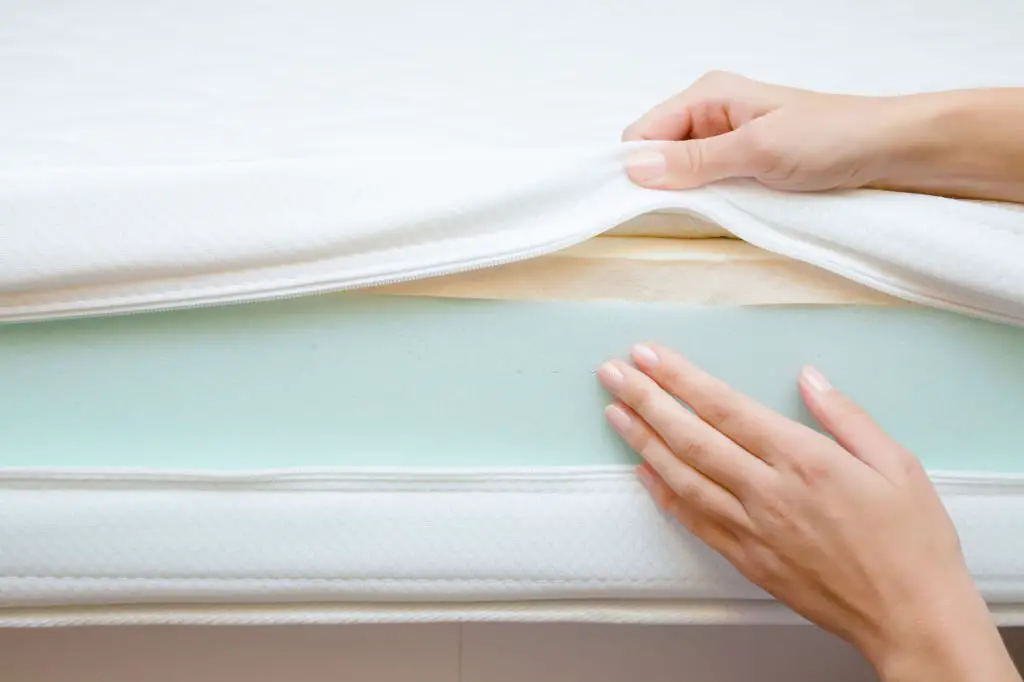 This type of mattress is entirely made of foam and doesn't include any coils. This is a good option for couples and side sleepers as it provides enough motion isolation, pressure relief, and contours to the body due to its firmness.
Memory foam mattresses have a durability lifespan of 8-10 years.
Foam mattresses are ideal for people suffering from acute and chronic pain.
Latex Mattress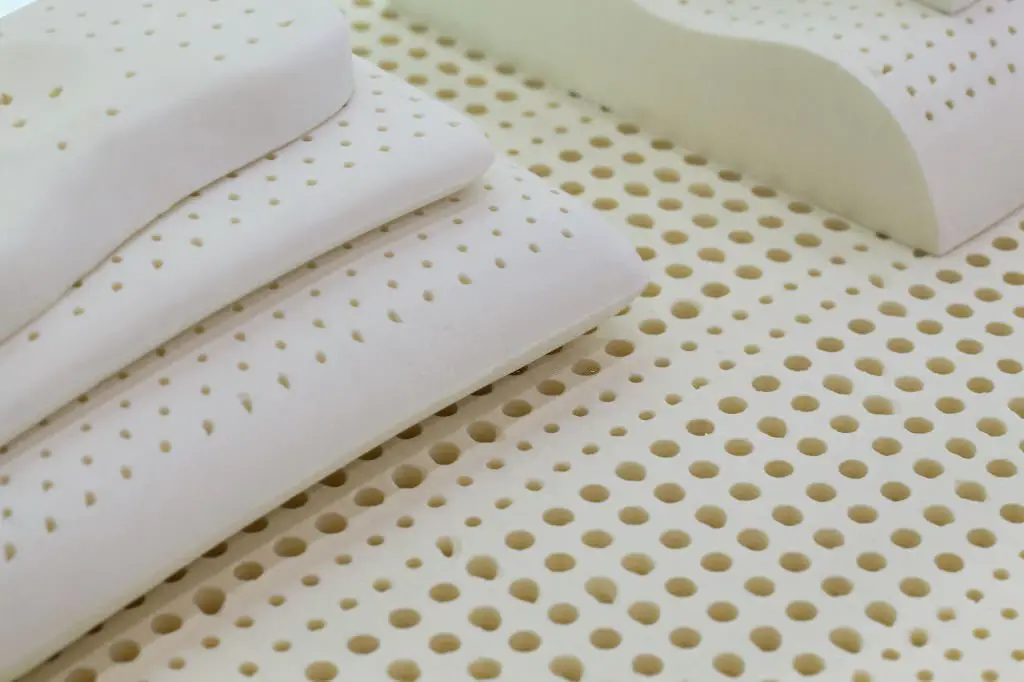 This mattress has a latex rubber construction. It provides durability, bounce, and contours according to the shape of your body. It's quite a hit among eco-friendly consumers because it's made of natural latex.
Since they're made up of eco-friendly materials, they're highly durable with a lifespan of 10-12 years. This is the longest among all other mattresses.
People of all sizes can use latex mattresses due to the comfort and molding they provide to sleepers.
Hybrid Mattress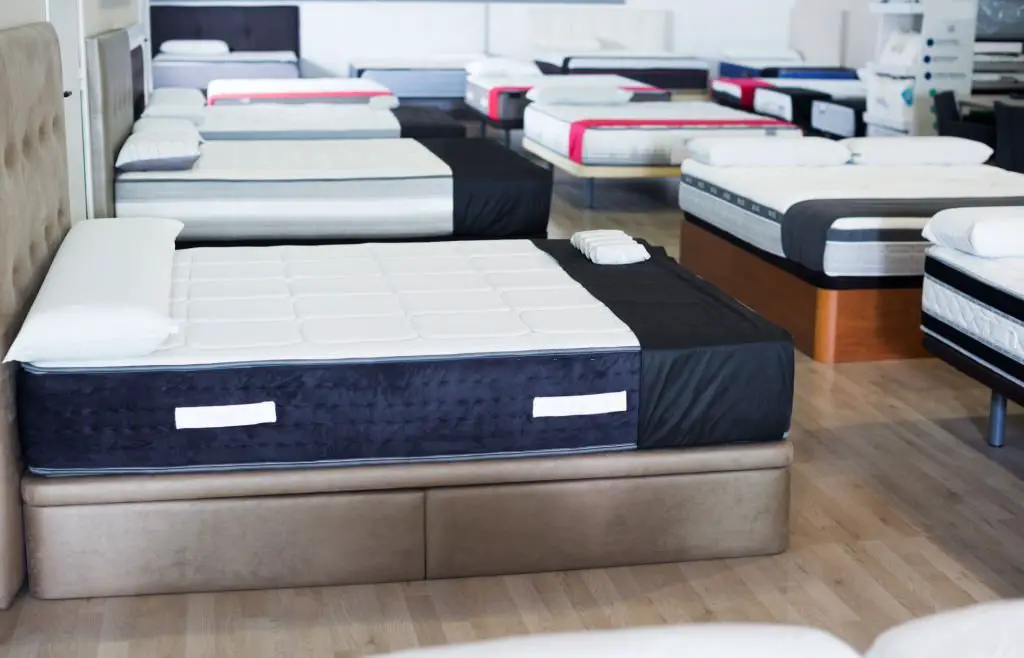 Hybrid mattresses offer a supportive innerspring core and a comfortable foam system. They even consist of micro coils for support. They offer a combination of body-contouring and bounce and are suitable for someone who prefers to sleep in multiple positions.
They also have an average life span of 8-10 years.
They are ideal for a plus-sized person but could not for a lean person.     
Airbed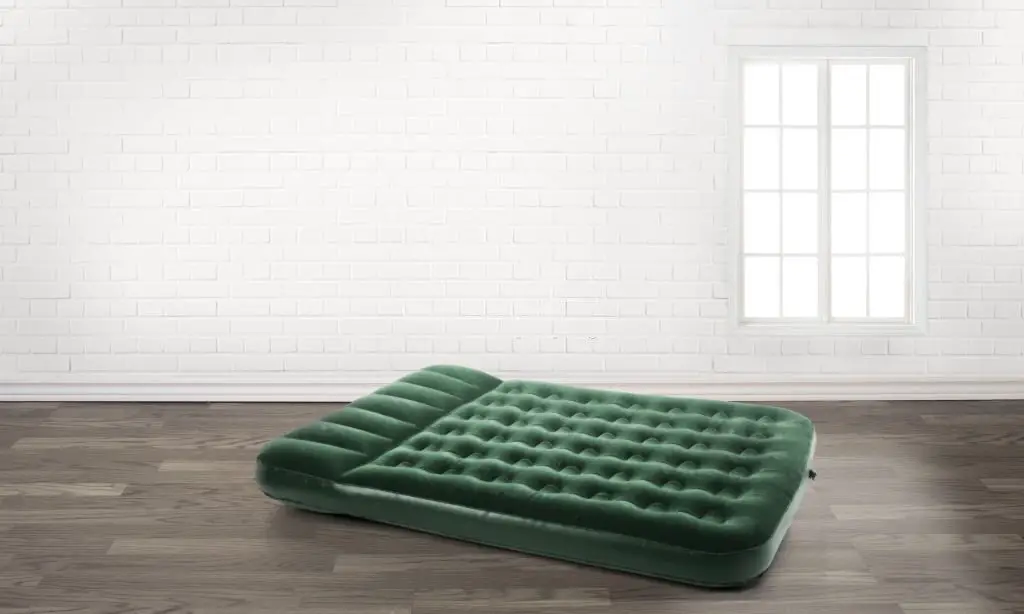 Airbed mattresses have air chambers to the body. You can use a remote-operated pump to fill it up with air or remove it. They provide the utmost firmness and flexibility, and you can set them to any firmness level, depending on your personal requirement.
With proper care, airbeds last between 2-8 years, but it depends on how frequently you use them.
Airbeds are perfect for couples and people who share their beds with others.
Weight of your Body
The shape and weight of a body area are big factors that can affect your decision to choose the right mattress. That's because weight influences other factors such as comfort, spinal support, and body ache.
Generally, people weighing between 120 to 130 pounds don't sink into the mattress. Hence, they don't face issues like lack of spinal support or uneven body posture while sleeping. People within this weight range prefer a softer mattress, especially if they have pressure points and like sleeping on their sides.
People weighing between 130 to 220 pounds should have a firm mattress based on their sleeping positions. To provide maximum support to their bodies, avoiding spinal issues and uneven body postures. Latex, foam, and hybrid mattresses are good options to provide firmness.
People weighing over 220 pounds sink into the mattress a lot more, which can cause many spinal issues. For this specific reason, it is recommended to keep a firmer mattress to support their body posture as much as possible.
Bearing excessive weight can affect the top layers of a mattress. So, it's better to get a firm and durable mattress with thick and high-density comfort materials.
The sleeping position you prefer
Your sleeping position also decides which mattress you should buy. Specifically, it will determine if you should buy a firm or soft or thick or thin mattress. You can make the right decision when you narrow down what position you sleep in and which position you wake up in.
For example, if you sleep on your back and use a soft material, your body will form a u-shaped curve. This can greatly affect your spinal alignment, which leaves you strained. The same thing happens with stomach sleepers. Side sleepers, on the other hand, have sharp pressure points that can affect their spine if they don't use the right mattress.
If you consistently sleep in a certain position, a mattress that is not too firm or too soft is ideal. It offers the right support and balance to your body.
Pains that you might have
Any pains that a person might be having should also be considered when you choose the right mattress for you. Pains can be mainly of two types: acute pain and chronic pain.
Acute pain is temporary, and adjusting your position or adding extra pillows can help. People suffering from acute pain should opt for a firm mattress that eases their muscle strain and provides proper spinal alignment.
Chronic pain is persistent pain that requires a permanent solution, such as a soft mattress or a medium-firm mattress, depending on the body's pain and need. However, people suffering from chronic pain should choose a soft mattress to give their aching muscles better cushioning. This will help relax and massage the pressure points.
Conclusion
So, these are the main factors involved in choosing the right mattress for you. All are key reasons that require consideration when you're buying a mattress. Not looking at these factors can end up with you buying the wrong mattress, so be careful.
We hope this guide can help you make the right decision for yourself.